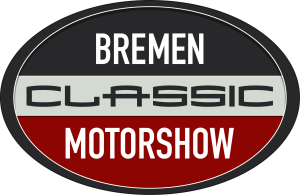 3 – 5 February 2023
WE

KICK OFF THE SEASON!
ABOUT THE
BREMEN CLASSIC
MOTORSHOW
Since 2003, the Bremen Classic Motorshow has been the first classic vehicle show of each year.
Over three days at the start of the season, up to 45,000 visitors flock to the over 52,000-m² exhibition area spread over eight halls where they can find everything to do with classic vehicles.
More than 700 dealers and private sellers from ten countries offer cars, motorcycles, spare parts, restoration materials and memorabilia for sale. What's more, over 100 clubs dedicated to a wide range of brands present their treasures in spectacularly inventive style. Prices that are affordable for a broad public, the original parts market and unique themed shows for cars and motorcycles have for years been the successful formula behind the Bremen Classic Motorshow.
It's a forum for friends, enthusiasts, experts, collectors and grease monkeys to get together for chats and the occasional technical discussion in a relaxed atmosphere.
FROM
ENTHUSIASTS
FOR
ENTHUSIASTS
SETZEN SIE AUF IHRE KARTE –
MIT UNSEREN HIGHLIGHTS
Die Highlights der Bremen Classic Motorshow stellen spezifische Themen heraus – besetzen Sie mit Ihrer Marke eines dieser Themen und werden Sie Partner eines Highlights.